Awkward Guests: The Walton Case
You wouldn't want them in your home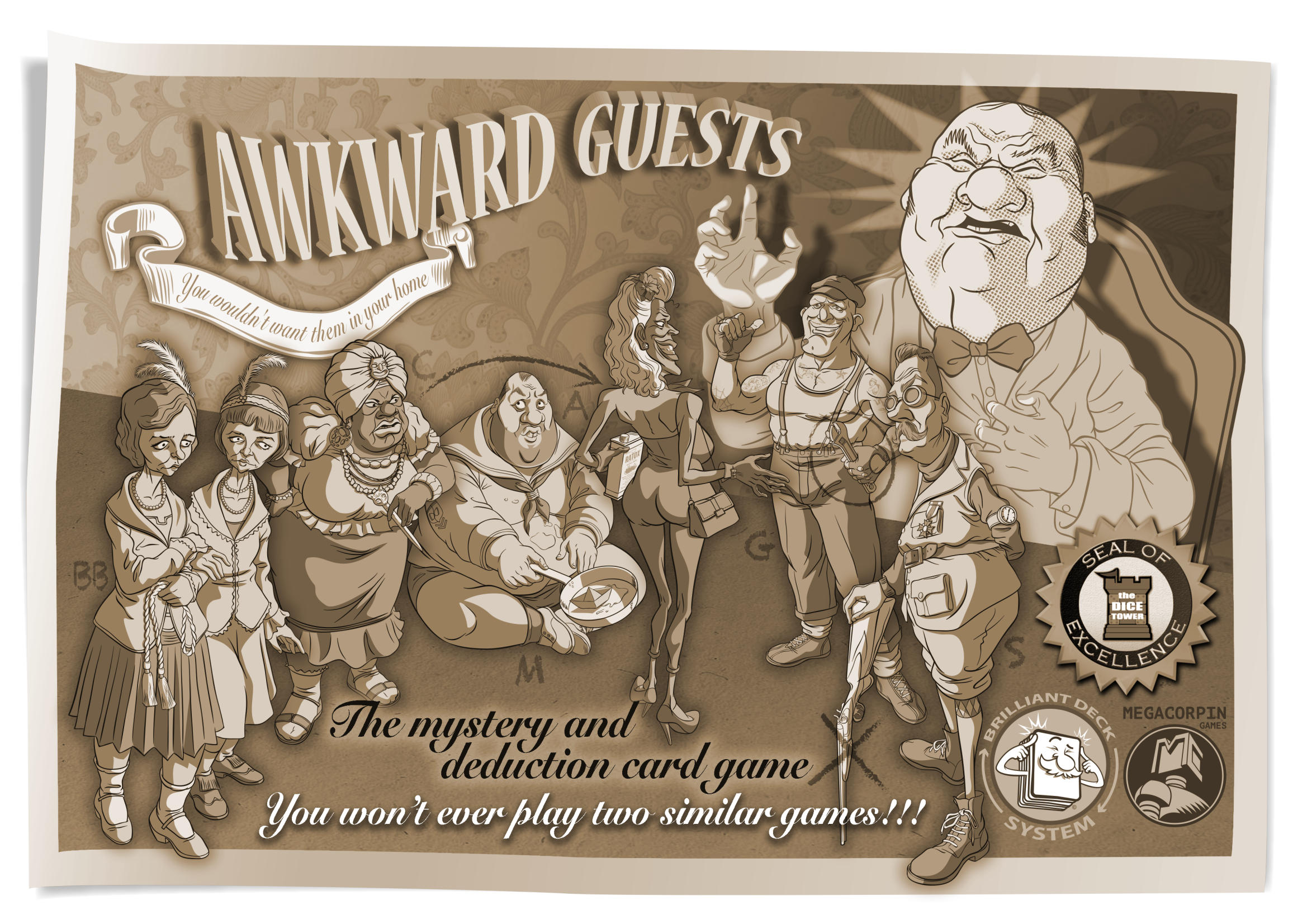 Awkward Guests: The Walton Case
You wouldn't want them in your home
An innovative card game of mystery and investigation where each game recreates the night Mr. Walton was murdered.
It offers a possible total of 3,600 different case solutions, each of which may be reached through thousands of different card combinations. This means that millions of different game decks can be generated, so... you won't ever play two similar games! What's more, its engaging BRILLIANT DECK SYSTEM will actively involve you in the investigations, allowing you to use genuine detective abilities to solve each case.
To solve the mystery, you must interrogate the suspects, question the household staff about the incident, examine the Crime Scene, search for clues around the Walton Mansion, consult the police reports... You will do all of this while exchanging information with your opponents or hiding it from them. Get ready to use all your gumshoe skills!
Visit awkwardguests.com and dive right into the investigation!
Features
1-8 players
12+ years old
45-75 min
---
Downloadable content
| Source | Description | Link |
| --- | --- | --- |
| AG: TWC The Walton Case rulebook | Learn how to play the game. | Rulebook |
| AG: TWC Tracking sheet | Investigator's best friend. | Tracking sheet |
| AG: TWC Android App | Android companion app. | Download |
| AG: TWC iOS App | iOS companion app. | Download |